7 Best Highlights of Pahadi Weddings
Weddings in Uttarakhand are a grand affair where you get to meet your loved ones from the far-off villages and have a gala time with them. If you are a Pahadi then you know the madness and fun that happens in our weddings but if you have missed it out, then just check out the 7 best highlights of Pahadi weddings and feel proud to be a Pahadi.
1. Beautiful Pahadi Women adorning the Nathuli and Pichhora
Pahadi women know how to dress to impress as they put their best foot forward by draping themselves in gorgeous attires and teaming their Nathulis and Pichhoras with it.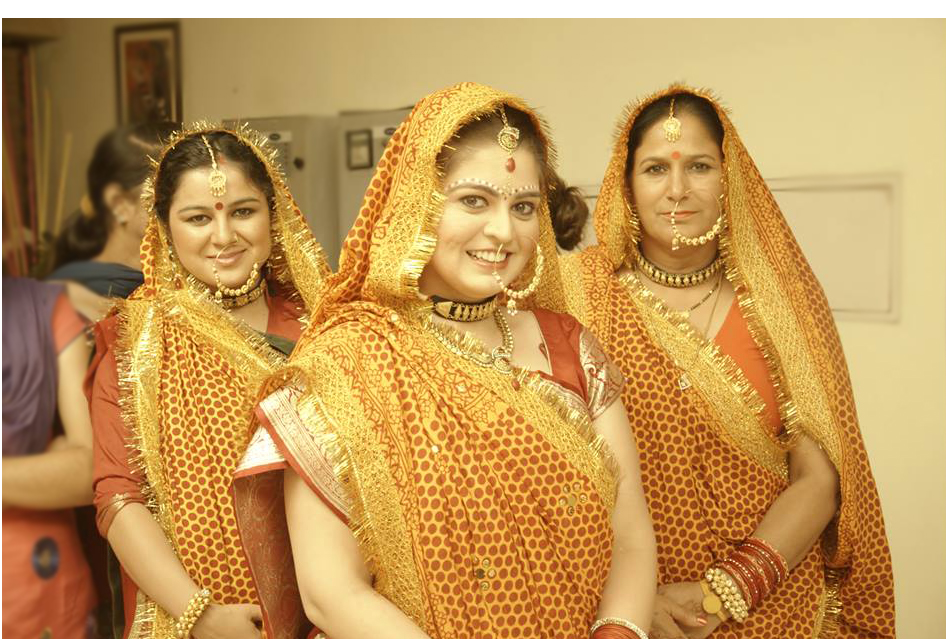 2. The lip smacking food
Pahadi dishes made in the weddings are toothsome and inviting. One cannot resist being tempted from the rich aroma of these flavourful cuisines.
3. The Bride's Nathuli
The star attraction of the Uttarakhand weddings is the big traditional style Pahadi Nath also known as 'Nathuli'. Revered for its chic design, the Pahadi Nath or Nathuli has become a fashion statement for the Uttarakhand brides. This gorgeous mammoth gold nose ring has become quite popular over the years and can be spotted in several Uttarakhand weddings.
4. The Rangwali Pichhora
This embellished garment is worn by the Kumaoni brides and is considered to be the sign of marriage. Pichorra bears a rich legacy as it is passed on from one generation to the other and is the only bridal attire that is indigenous to Kumaon region of Uttarakhand.
5. Dancing to the beats of Dhol-Damau
Dhol-damau or the drums that are played in the Uttarakhand weddings make the ambiance lively and exuberant. The guests dance to the beats of the drum and make it momentary for the wedding couple.
6. Tip-tapping Pahadi Songs
Any wedding hosted in Uttarakhand is incomplete without playing the mellifluous Pahadi songs. Even if you are a Pahadi or not but still you can't resist yourself from dancing to the tunes of the euphonious Pahadi music.
7. The guests performing the Pahadi group dance
The group dance on the Pahadi songs is also one of the major highlights of the wedding as one can see the beaming faces of the family and friends dancing to and fro on the Pahadi folk songs.