14 Things that You'll Agree With if you Have a Pahadi Grandma
They are cute, they are cuddly and the way they talk makes you wanna hold them in your arms and peck their wrinkly cheeks. Yes, we are talking about our adorable Pahadi grandmoms, who have seen the good as well as the bad days but are still going strong like a fierce tigress.
1. She will give the funniest nicknames to you like laata/laati etc
She isn't plain stuff, she is on a whole new level of crazy and doesn't show her affection like regular grandmoms, as for her teasing you with funny names is the best way to show her love. She is so good in giving names that the most thoughtful name given by your chaddi buddy will fail in front of her talent.
2. Your friends must have received more hugs and kisses from her than from their Gf/bf
Pahadi grandmothers are so loving that whenever the kids of relatives or friends come over, she pours her love on them either by hugging or pecking their cheeks and treating them like babies. If you have a Pahadi grandma then surely your friends must have received more kisses and hugs from her than from their girlfriend or boyfriend.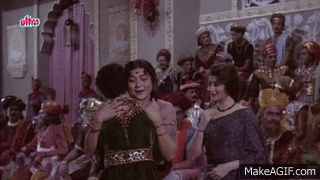 Src
3. Knee pain/back pain everything vanishes when she hears that there is a marriage in her village
She might be complaining about how her knee and back hurts but as soon as you give her the news that there is a marriage in her village, she will throw the crutch and pack her bags to leave as early as possible.
4. She is quiet and calm until somebody misses her morning tea
On a pleasant morning if you see her throwing tantrums then just realize that your mom and dad has missed her morning tea. Yes, she can't resist it and so will you when you'll come in her shoes.
5. She can climb the toughest terrains even in her 70's
Though she might look all old and withered but that cannot stop her from conquering the toughest terrains. Whether there is a marriage, a puja or Jagar in the hills, she'll make sure that she attends it and for that, she can even climb the rigid mountains.
6. She is quite popular in her locality and has a friend circle of cherubic Pahadi grannies that can talk non-stop forever
She isn't plain rice, she is outgoing and chirpy. So don't be surprised to see that your grandma has a bigger friend circle than you.
7. She always encourages to study hard even if she didn't have the opportunity to go to school
She understands the importance of education on being denied of it. At times when you feel low and when you are being rebuked by your parents for getting low grades, she'll always comfort you with her kind words and encourage you to study hard so you can reach for the stars.
8. She is the reason behind your fluent Pahadi dialect
If you are a Pahadi raised in a city who is fluent in conversing in Garhwali/Kumaoni, then I bet your grandma is the reason behind it. Thank her for teaching you the dialect so you can talk non-stop with her and pour your heart out without falling short of words.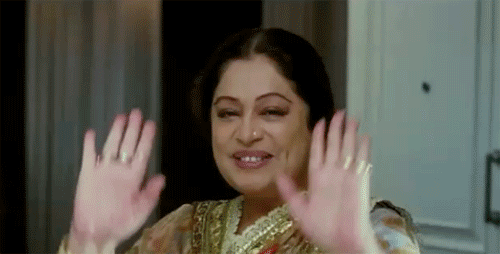 Src
9. Whenever she visits the hills, she never forgets to bring, Arsa, Singori and Bal Mithai for you
She knows how much you crave for having the Pahadi delicacies so whenever she visits the hills, she never forgets to fill her bags with the mouthwatering Arsa, Singori and Bal Mithai that aren't available in the city.
10. Even if she doesn't know Hindi well but still she uses some English words in her Pahadi conversation that makes us say 'What!'
This comes as a surprise to us when we hear our typical Pahadi grandmoms using English words in their daily conversation. At times it's so appropriate and on point that you cannot stop yourself from saying 'What?' So just respect and adore her because she is the coolest grandma that you'll ever meet.
11. And if you dare to mess with her she will run with a pathal behind you
Although she is as serene as the deep blue sea but if you dare to get on her nerves either by talking back or misbehaving with her, then she'll bring her favourite armour, Pathal and will run behind you until you give up and apologize to her.
12. She will laugh at you if you tell her that Mussoorie is the 'Queen of Hills'
For her, Mussoorie can never be the 'Queen of Hills' as its her village that has taken that special place in her heart.
13. While others keep their energy stored for Diwali and Holi, she is all excited to celebrate Harela and Phool Dei
For others, Diwali and Holi might be the grand festivals but for her regional festivals like Harela, Phool Dei, and Ramman will always be close to her heart as it reminds her of the glorious days spent in the hills.
14. She might have shifted to the city but her love for the hills can never fade away
She has immense love for the hills and no matter where she might be but her heart is always there. As for her, the bond with the mounatins can never fade away.