10 Hilarious Excuses Indian Parents make to get their Children Hitched
In western countries, you fall in love, your love blossoms and then you get hitched but in India, many of us still rely on our parents to find that perfect life partner for us. But sometimes what we want may differ and our parents find it difficult to understand it. During the peak years of our career, they come up with ridiculously hilarious ideas to persuade us to get married to the girl/boy of their choice. So let's check out some of these funny excuses.
1. School done, college done, job done. Now what are you waiting for? Christmas
Nope I was waiting for you to remind me that.
2. All your friends are getting married. You should also get married beta.
Now that's peer cum parents pressure. Huh!
3. You are becoming fat, bald and ugly. You should get married.
Any physical change according to them is a sign that they should marry you off as soon as possible.
4. How will your younger siblings marry if you aren't married yet?
Don't know from where this ritual has come from but it makes no sense at all.
5. Rawat Ji, Negi aunty and all our relatives keep on asking about your marriage. Now just get married soon.
When there's a lot of important stuff to talk about like economy crisis, corruption, global warming, unemployment etc. these people have chosen to talk about my marriage. I didn't know my marriage was such an important issue to them.
6. You are so irresponsible get married and then you'll know how to handle responsibilities.
The better option would be to whack me up instead and teach me a lesson. I am so done with life mom and dad.
7. We are getting old and want to be free from our 'responsibilities'. You should get married.
With deep voice, "Ap mujhe bojh samajhte hai? Emotional breakdown begins.
8. Late marriage means late kids which means when you'll be in your 60's then your kids will be in high school. Do you want that? So just get married soon.
So you want me to be a father at 24? I'll surely make a good one at this age.
9. Your mother is getting old and she needs some help in household chores. I think you should get married.
Dear mum and dad, we can keep a maid for that. Problem solved.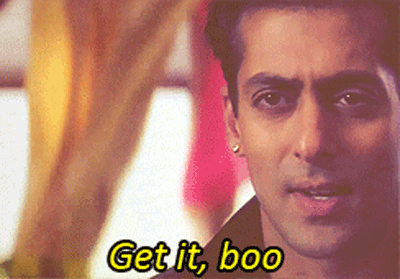 Src
10. "Beta kabhi na kabhi to karni hi hai shadi". So just get married.
These words of wisdom are killing me. Sobs!